Prayer for the Class of 2022
Congratulations to the class of 2022, representing Japan, Korea, Philippines, Thailand, India, Zambia, Zimbabwe, and Canada! May you comfort those who mourn and bring Christ's peace to broken places in this world.
It was a bittersweet time. There were attendance restrictions because of COVID, so family from overseas who had planned to come, and many friends even in Japan, could not attend in person. And we held the ceremony as the nation and many around the world held their breath over the fate of former Prime Minister Abe, who had been shot just two hours before the ceremony began. (The world learned of his death two and a half hours after the service.)
In the midst of it all, we give thanks for these graduates, and we pray for them as they commence the next stage in their journeys.
Here is a prayer for them with some scenes from the event.
Prayer for TCU's Class of 2022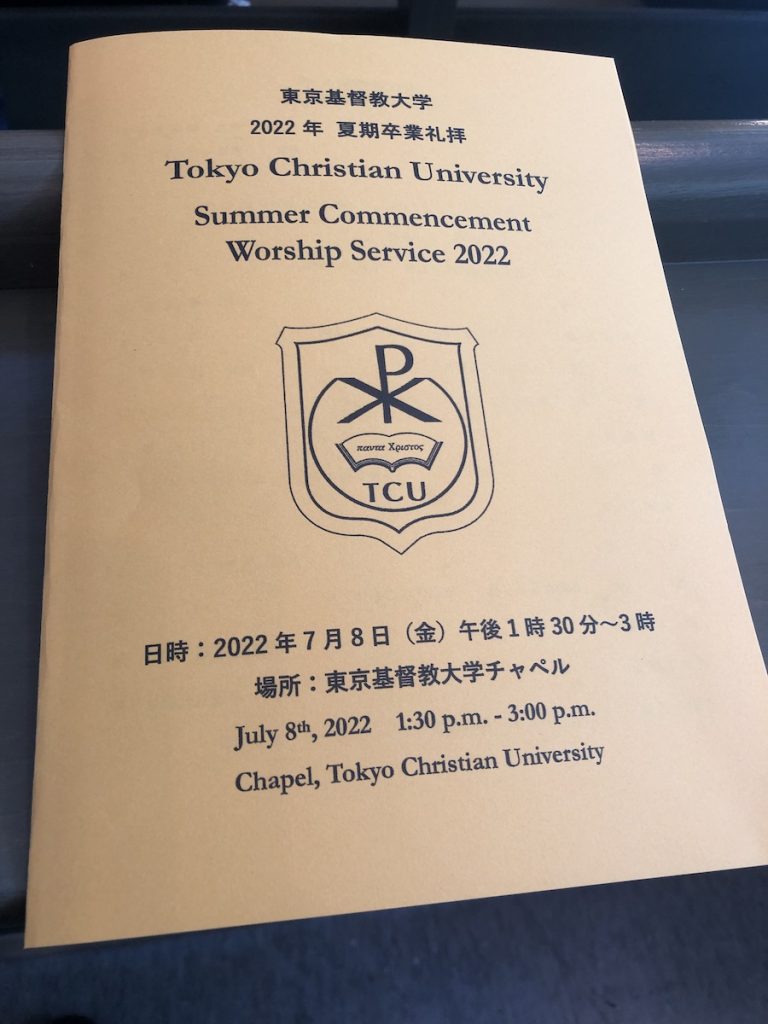 Our loving and merciful Heavenly Father, we gather in the midst of raging storms in Japan and around the world. In an age marked by division, fear, hatred, and violence, we direct our hearts in these precious moments to good in the world. We see that goodness represented in these graduates whom we celebrate today.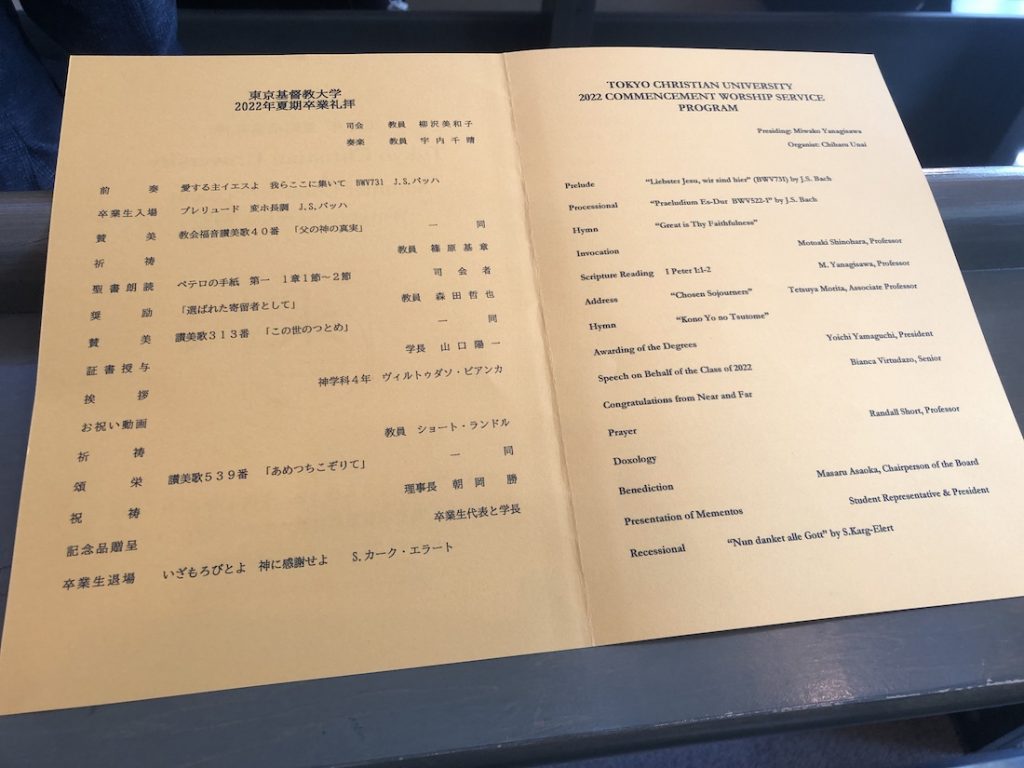 We pray to you on their behalf, inspired by the exhortations these very graduates have shared with us in their senior chapels.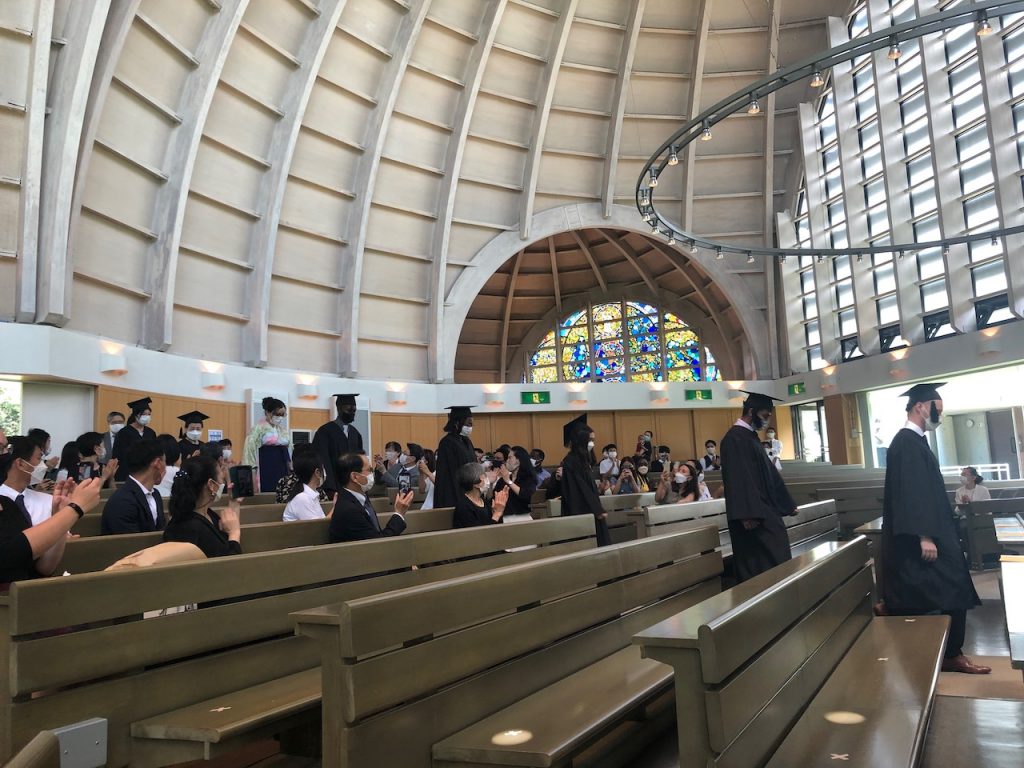 May they trust in you in all times of hardship, resting assured that you are their refuge and strength, an ever-present help in times of trouble. (Psalms 46:1-3)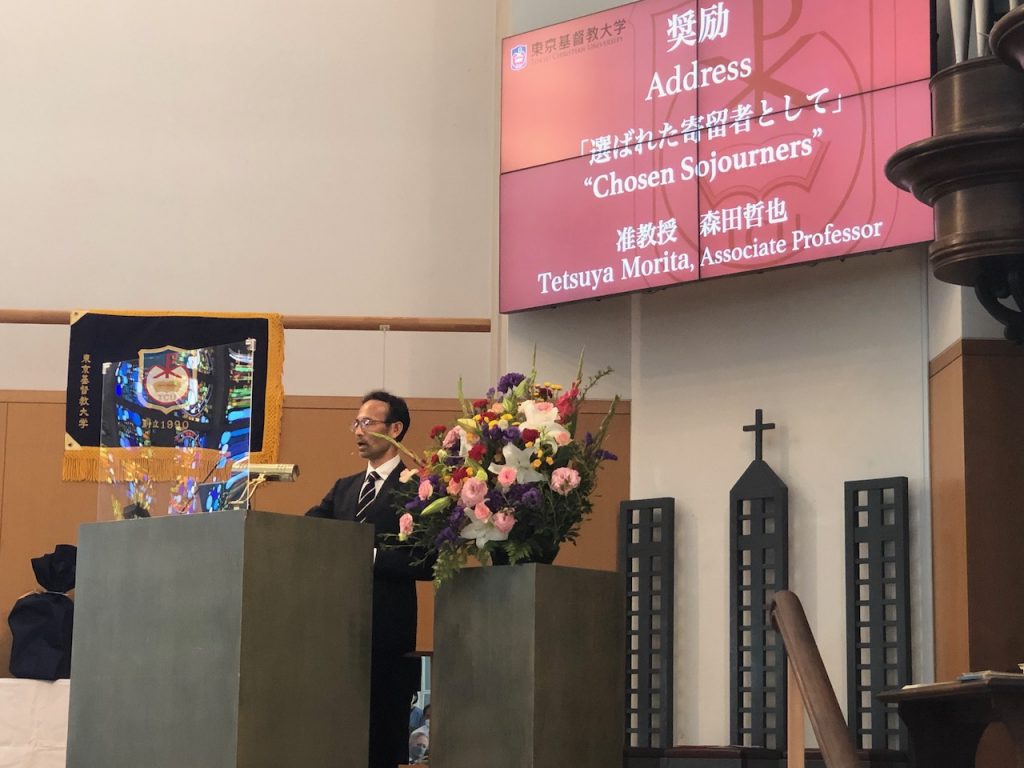 May they not, then, be surprised by fiery trials, but instead rejoice insofar as they are sharing in Christ's suffering. (1 Peter 4:12-13)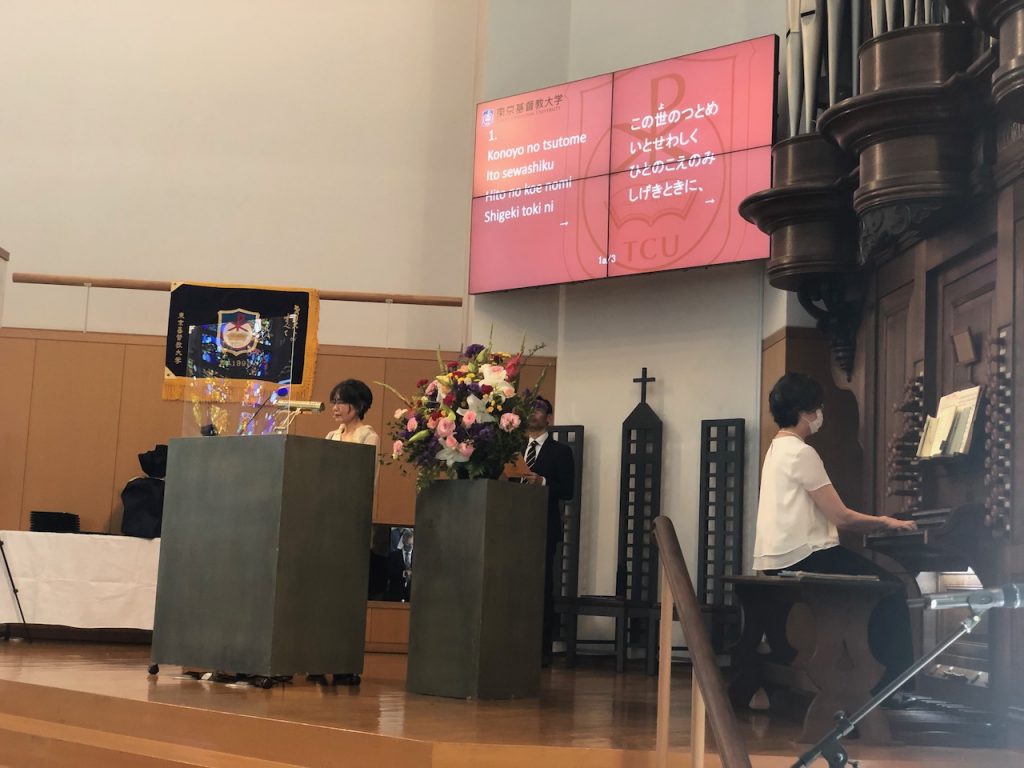 And in those times of suffering, both big and small, may they cast their cares on you, Lord, for you will sustain them." (Psalm 55:22)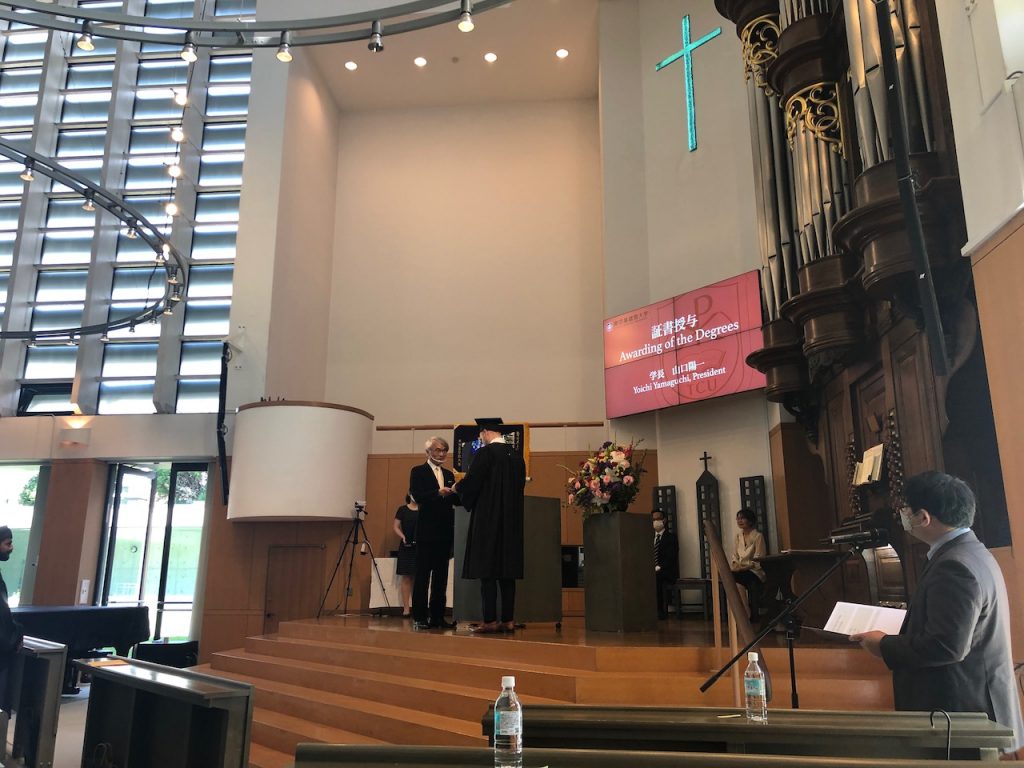 If they ever become self-serving and temporarily blinded to the needs around them, may they turn and become humble like children. And may they never lose that childlike faith in this marathon of life. (Matt 8:2-4)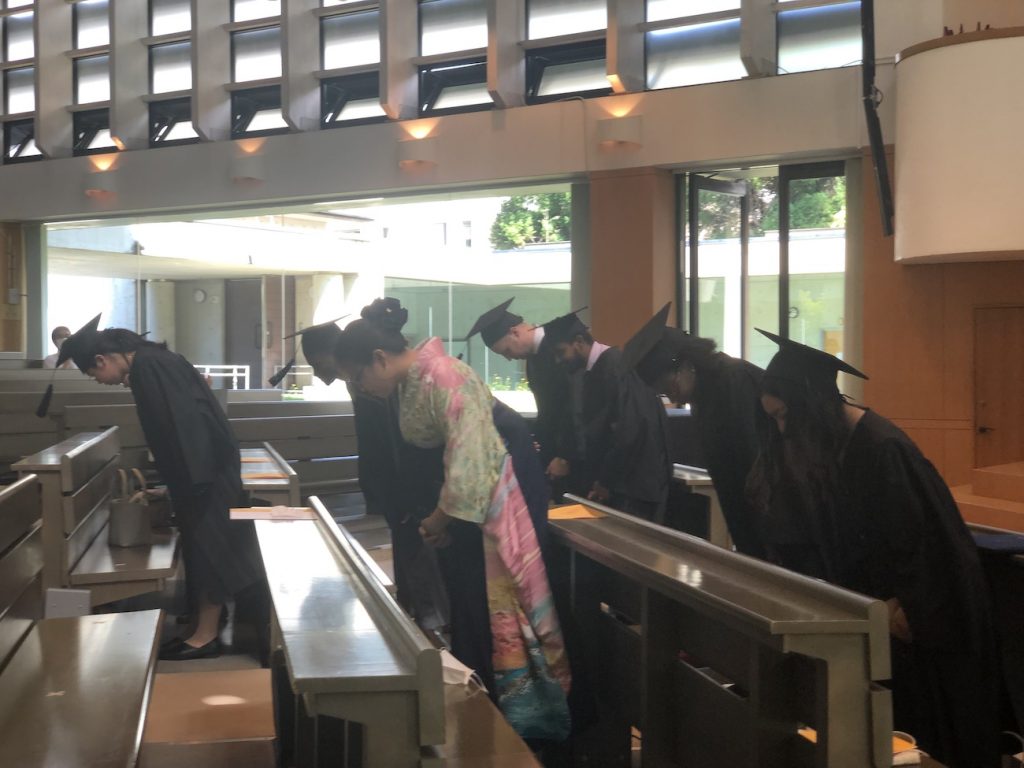 May they be like trees planted by streams of water, which yield their fruit in its season. (Psalm 1:3)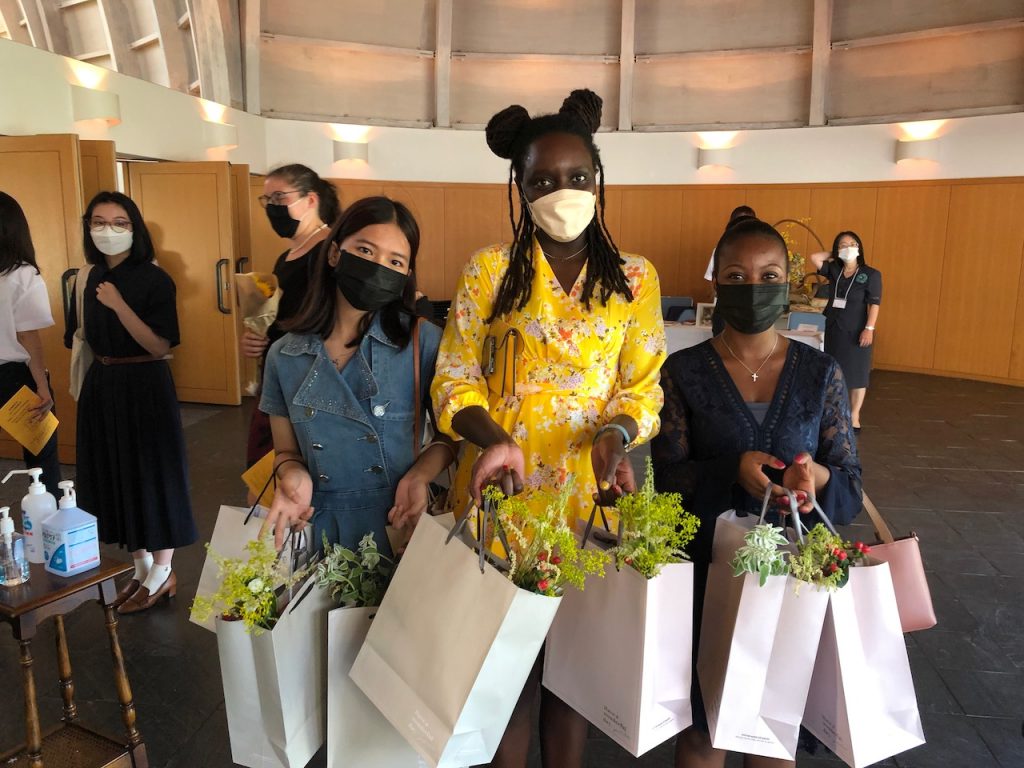 And may they "rejoice always, pray continually, and give thanks in all circumstances. (1 Thessalonians 5:16-18)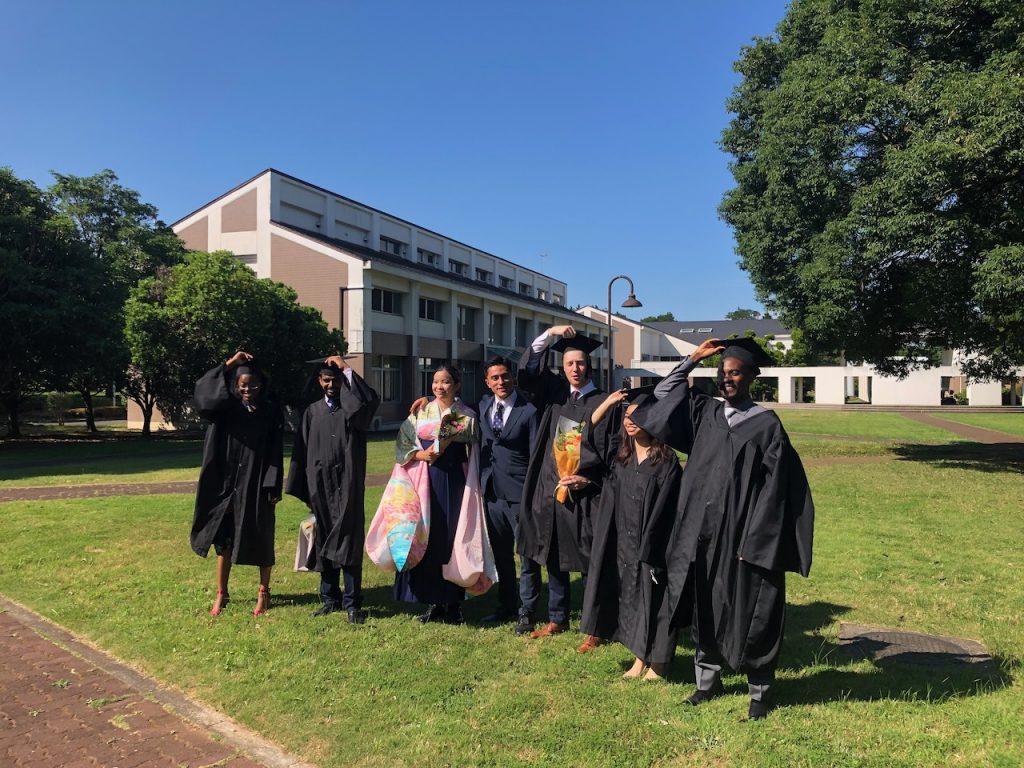 May they do justice, love kindness, and walk humbly with you our God. (Micah 6:8)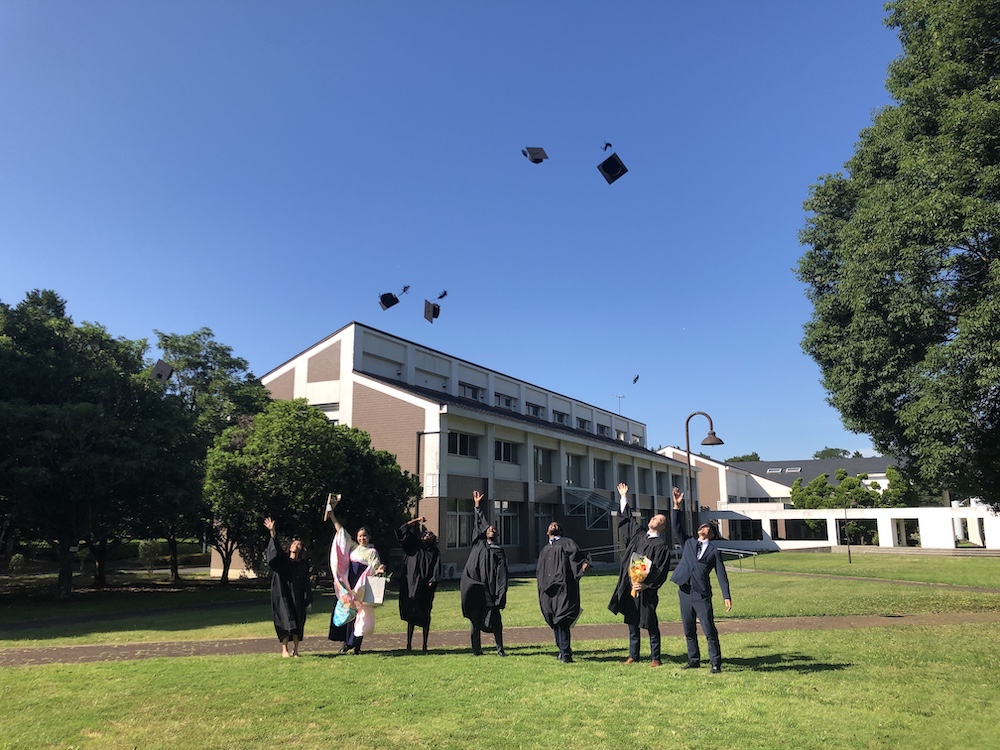 In Jesus' name we pray. Amen.
July 8, 2022