The East Asia Institute at Tokyo Christian University
The East Asia Institute at Tokyo Christian University is a one-semester program that lets you meet the people in their home setting, experience for yourself their life, culture, and history, and gain a deep academic knowledge of this region. You may substitute other courses for one or more of those in the package if you need them to meet requirements in your home university. You may study the Japanese language at any level, from beginner on up to the most sophisticated.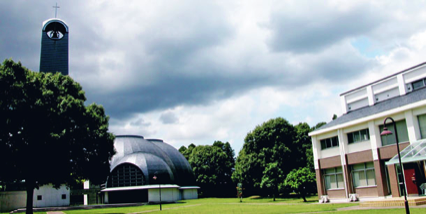 In addition to the Japanese majority, our university is home to long-term students from many other countries in Asia as well as Africa, Europe, and the Americas. On your floor in the dorm, you will live with many Japanese, but you will also meet students from countries such as Korea, the Philippines, Hong Kong, Singapore, Myanmar, India, Iran, Kenya, Zimbabwe, Sierra Leone, the United States, etc. Tokyo Christian University offers one of the richest cross-cultural experiences available anywhere.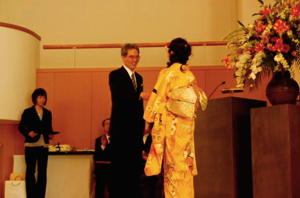 The one-semester option provides a package of courses carefully tailored to give you a balanced knowledge of Japan and East Asia, a set of guided experiences to let you touch and taste the history, art, and modern economic power of the Japanese people, a homestay with a Japanese family, and the friendship of Japanese students and other international students.
We are an intentionally Christian university. While we provide you with plenty of ways to study and see firsthand the religions of Asia, we will also offer you the opportunity, if you wish to take it, to study and personally experience what it means to be a Christian in an East Asian context. You will return home with a richer and deeper awareness of yourself as a world Christian.