Stephen T. Franklin
Stephen T. Franklin
Special Professor
Specialization: Theology and Philosophy
Course Titles:
Survey of Christian Doctrine, Systematic Theology, History and Theology of the Reformation and Evangelicalism, Evangelicalism in its Historical, Philosophical, and Theological Contexts, Historical Introduction to Western Philosophy
Education:
North Park College (B.A.); The University of Chicago, Division of the Humanities (M.A. Philosophy); The University of Chicago, Divinity School (M.A. Christian Theology), The University of Chicago, Joint Program in Theology and Philosophy (Ph.D.)
Church Affiliation: Ordained, Evangelical Covenant Church of America; Attending, College Church of the Nazarene.
Titles of Books and Academic Articles:
That Is A Good Education: A Whiteheadian Vision in Education and Mission. Edited by Gnanakan, Ken; Daniel, Sam; and Jonathan Lembright. Bangalore, India: International Council for Higher Education, 2007: 96-118.
---

Hisakazu Inagaki
Hisakazu Inagaki
Professor, Head of Kyoritsu Christian Institute
Specialization Christian Philosophy, Public Philosophy
Course Titles:
Christian Philosophy Survey, Science and Religion, Religious Philosophy, Religion and Public Philosophy
Education:
Saitama University (B.Sc.); Tokyo Metropolitan University (D.Sc.)
Vrije Universiteit Amsterdam Scholar, Visiting Professor
Church Affiliation: Tokyo Oncho Church, The Reformed Church in Japan
Titles of Books and Academic Articles:
---

Akio Ito
Akio Ito
Professor, Dean of Student Affairs
Specialization: New Testament Studies 
Course Titles:
New Testament Survey, New Testament Studies, Introduction to New Testament, Gospel Studies, Reading Greek etc.
Education: Tokyo University (B.Lit.); Tokyo Christian Theological Seminary; Wycliffe Hall (Oxford) (Ph.D.)
Church Affiliation: Nerima Baptist Church, Baptist General Conference Japan (Regou)
Titles of Books and Academic Articles:
---

Mieko Iwata
Mieko Iwata 
Associate Professor
Specialization: Christian Ethics, Christian Worldview
Course Titles:
Christian Worldview, Japanese Religion and Philosophy
Education:
Tokyo Christian University (BA); Tokyo Christian Theological Seminary; Calvin Theological Seminary (Th.M)
Church Affiliation: Christian Reformed Church
Titles of Books and Academic Articles:
---

Nobuyoshi Kiuchi
Nobuyoshi Kiuchi
Professor
Specialization: Old Testament
Course Titles: Pentateuch, Hebrew, Old Testament Studies
Education:
Tokyo University of Foreign Studies (BA); Tokyo Christian Theological Seminary; The Council for National Academic Awards (The College of St. Paul and St. Mary (Cheltenham) and Oxford Centre for Postgraduate Hebrew Studies) (Ph.D.)
Church Affiliation: Fuchu-Nishihara Kirisuto Kyoukai, Presbyterian Church in Japan
Titles of Books and Academic Articles:
---

Masanori Kurasawa
Masanori Kurasawa
Professor
Specialization: Missiology
Course Titles:
Missiology, Evangelism
Education:
Chuo University (BA); Tokyo Christian Theological Seminary; Fuller Theological Seminary (Th.M.); Fuller Theological Seminary (D.Miss.)
Church Affiliation: Shonan Christ Church, Japan Alliance Christ Church
Titles of Books and Academic Articles:
 
---

Masanori Kurasawa
Naoki Okamura 
Professor, Dean of Academic Affairs
Specialization:
Phenomenological Research Methods, Religious Education, Practical Theology
Course Titles:
Contemporary Theology, Systematic Theology, Theology and Practice of Youth Ministry, Developmental Psychology of Elderly
Education:
Columbia International University, Christian Theology (B.A.); Trinity Evangelical Divinity School, Christian Philosophy (M.A.); Claremont Graduate School of Theology, Religious Education (Ph.D.)
Visiting Scholar, Claremont School of Theology
Church Affiliation: Yokosuka Chuo Church, Japan Domei
Titles of Books and Academic Articles:
---

Motoaki Shinohara
Motoaki Shinohara
Assistant Professor, Men's Dormitory Director
Specialization: Missiology
Course Titles:
Global Christianity, Intercultural Communication
Education:
Tokyo Christian University (BA), Calvin Theological Seminary (Th.M), Trinity Evangelical Divinity School (Ph.D)
Church Affiliation: Tatebayashi Christ Church, Fukuin Dendo Kyodan
Titles of Books and Academic Articles:
---

J. Randall Short
J. Randall Short 
Professor
Specialization: Old Testament Languages, Literature, and History of Interpretation
Course Titles:
Old Testament Survey; The Pentateuch; The Prophets; The Writings; Elementary Hebrew
Education:
University of Alabama (B.A.); Tokyo Christian Theological Seminary; Harvard University Divinity School (M.T.S., Th.D.)
Church Affiliation: Sakura Ojidai Chapel, Presbyterian Church in Japan
Titles of Books and Academic Articles:
---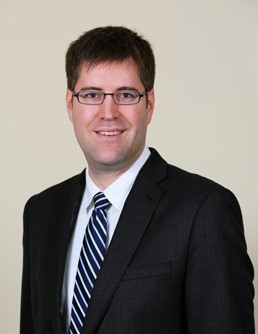 David S. Sytsma
David S. Sytsma
Assistant Professor
Specialization: History of Christianity
Course Titles:
Church History, Historical Introduction to Western Philosophy, Rhetoric: Theory and History, History and Theology of the Reformation and Evangelicalism
Education:
Calvin College (B.A.), Calvin Theological Seminary (M.T.S., Th.M.), Princeton Theological Seminary (Ph.D., History of Christianity)
Church Affiliation: Beckwith Hills Christian Reformed Church
Titles of Books and Academic Articles:
---

Shohei Yamato
Shohei Yamato 
Professor, Provost
Specialization: Buddhist Studies, Practical Theology
Course Titles
History of Japanese Arts and Aesthetics, Eastern Thought, Japanese Thought, Introduction to Practical Theology, Seminar in Preaching
Education:
Kansai University (B.A.); Tokyo Christian Theological Seminary; Bukkyo University (M.A.)
Church Affiliation: Kyoto Bible Church, Japan Gospel Fellowship
Titles of Books and Academic Articles:
---

Miwako Yanagisawa
Miwako Yanagisawa
Associate Professor
Specialization:
Sociolinguistics (discourse analysis, language socialization), applied linguistics (language teaching), Japanese pedagogy
Course Titles: Japanese Language (ACTS-es)
Education:
Waseda University (B.A. in English literature); Waseda University (MA in English linguistics); Georgetown University (MS in applied linguistics); University of Hawai'I (Ph.D.)
Church Affiliation: Tokyo Musashino Evangelical Free Church, Evangelical Free Church of Japan,