Introduction to Biblical Geography and Archaeology
August 12, 2022
How would you like to learn about biblical geography and archaeology, and learn how to talk about it in Japanese at the same time?
If you can understand conversational Japanese, then we invite you to sign up for a series of real-time online lectures this fall called, "Introduction to Biblical Geography and Archaeology." The instructor will be Prof. Minoru Kikuchi.
Course Description
The aim of this course is to help you enjoy the land of Israel, the setting of the Bible. Let's experience together a "new encounter with the Bible" from the viewpoints of geography, climate, culture, history, Jewish customs, and archaeology. A large number of documents and images will be provided. The instructor has studied in Israel for 7 years and has spent summers in Israel on excavations up until the pandemic.
Course Schedule and Contents
When: Four Saturdays this Fall from 11 am to 12 pm (Japan Time)
Application Deadline: September 5, 2022 (Mon)
September 17 – The Land of Israel that Became the Setting of the Bible: Encounters with the Geography, Climate, Geopolitics, and Archaeology of the Land of Israel
September 24 – Old Testament Archaeology 1: Biblical History Revealed: The Davidic Inscriptions, Excavations at Bethel, King Ahab and Images of Baal, Other
October 1 – Old Testament Archaeology 2: King Hezekiah and Assyria: Burial Customs in the Old Testament Period, Other
October 15 – New Testament Archaeology: The Jerusalem that Jesus Saw, Burial Customs in the New Testament Period, Other
About Prof. Minoru Kikuchi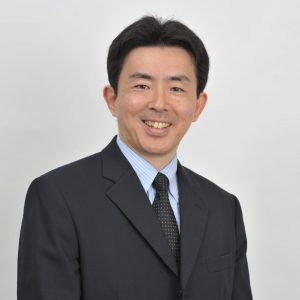 Born in Kanazawa in 1958. Studied at Hosei University (Department of History), Tokyo Christian College, Jerusalem University College Graduate School (American Institute of Holy Land Studies), and the Center for the Study of Early Christianity. Specializes in biblical history and geography. Professor at Tokyo Christian University, where he directs the Israel Study Tour and teaches Old Testament Survey, Intertestamental History, Biblical Archaeology, Hebrew Grammar, Homiletics, and other courses. Lecturer at Ochanomizu Bible Institute and the National Diet Library Bible Study Group. Ordained minister of the Japan Alliance Christ Church (Dōmei). Publications include "Dictionary of Biblical Theology" (contributor), "Visual Bible Encyclopedia" (editorial supervisor), "Tyndale Bible Commentary: Second Chronicles" (translator), and "Atlas of Biblical Israel" (editorial supervisor).
Cost
Individual Auditors (General): ¥5,000 (covers all 4 lectures)
Individual Auditors (Donor): ¥3,500 (covers all 4 lectures)
Group Auditing (3 or more on 1 device): ¥4,000 per person (covers all 4 lectures)
Registration
You can register here, using this form .
See 2022年度 秋 どこでもTCUエクステンション for more information in Japanese.
About Doko Demo TCU Extension
Q: What does "Doko Demo" mean?
A: "Doko Demo" means "anywhere," or, in this case, "from anywhere." That is, you can take this and other "Doko Demo TCU (Extension)" courses online from anywhere in the world.
Q: What is "group auditing"?
A: "Group auditing" is when three or more members of a church, family, circle of friends, etc., join a class together on one device. One member of the group will represent the group in submitting an application and making payment.
Q: I can understand conversational Japanese. Can I take the course even if I don't read and write much Japanese at all?
A: Yes! Our "extension" courses do not have required reading and writing assignments – these courses are not for academic credit – so you wouldn't have to worry about that. However, note that you may need to get someone to help you sign up and process some basic information, such as emails with information and links for joining the sessions. But you can do a lot of that with a translation service such as DeepL.com . It is also important to note that any shared documents or slides will not be translated.
Contact
Tokyo Christian University
Academic Affairs Office, Doko Demo TCU Extension Officer
3–301–5 Uchino
Inzai City, Chiba
Japan 270–1347
Tel: 0476-46-1131
Email: awextension@tci.ac.jp
* * *