Being Glocal at TCU: Rue Investigates (Global Connections 4)
October 7, 2022
On Saturday, October 15, join us on Zoom and witness an investigation with a difference.
A panel of 6 students from Zimbabwe, Sierra Leone, India, the United States, Hong Kong, and Japan will talk about their time at TCU.
Their joys, struggles, and embarrassing experiences
Building friendships across cultures (including cross-cultural dating)
Why they chose Japan and, specifically, Tokyo Christian University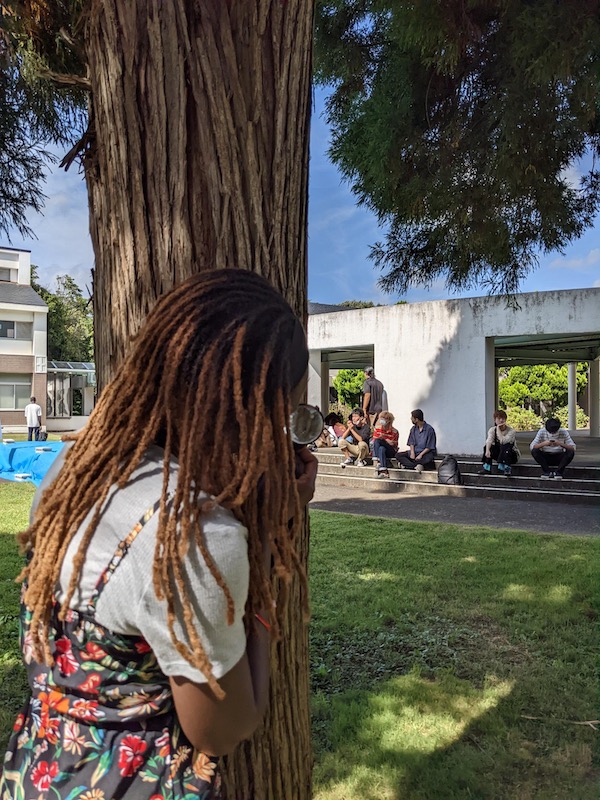 Date & Time
The event will be at 1:00 PM on Saturday, October 15, Japan time.
Here's what time that will be in a few places around the world.
1:00 PM, Oct 15 Japan Time
12:00 PM, Oct 15 Hong Kong Time
9:30 AM, Oct 15 India Time
6:00 AM, Oct 15 Zimbabwe Time
4:00 AM, Oct 15 Sierra Leone Time
11:00 PM, Oct 14 USA Central Time
Check your local time and join us a few minutes before the clock strikes 1 pm Saturday in Japan!
Register Now!
Registration is closed.
About Global Connections
Online events for globally minded Christians to connect and learn from one another. At each event, TCU faculty and/or students will interview special guests who think globally while acting locally.
These events are free, and we welcome you to join from anywhere in the world.
Just register for an event, and we'll send you the link to join us by Zoom.
Come connect with us through Global Connections 2022 !