Global Connections 1: An International Couple from India and Nepal Serving God in Strange and Foreign Lands (USA and Japan)
April 13, 2022
Special Guests: Sam and Mandira Hauzel
Date and Time: April 23 (Sat) 2:00 PM ~ 3:30 PM (Japan Time)
This online event is free. This event will be in English.
Register here !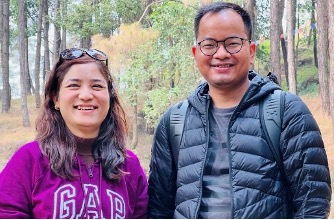 Sam and Mandira are both alumni of Tokyo Christian University (ACTS-ES Program). Sam, coming from India, graduated in the summer of 2015, and Mandira, from Nepal, in the summer of 2018. They were married in January 2022 in Kathmandu, Nepal. Sam currently lives in the US, serving as a pastoral associate at a local church called Milestone in MetroWest Boston, Massachusetts. At present, Mandira resides in Japan. She works for a local Christian school called Inzai Shion Kindergarten and serves as an evangelist at Yachiyo-Midorigaoka Shion Church. Sam enjoys experimental cooking, tonkotsu ramen, and conversation about faith and culture. Mandira likes traveling, reading books, and good music.
<How to register>
Fill in the registration form here .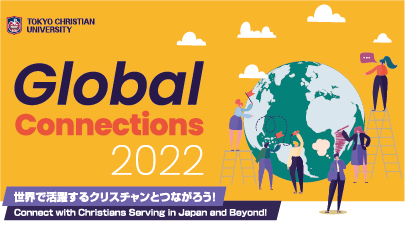 Online events for globally minded Christians to connect and learn from one another. At each event, TCU faculty and students will interview alumni and other special guests who think globally while acting locally.
Each of these events are free, and we welcome you to join from anywhere in the world.
Just register for an event , and we'll send you the link to join us by Zoom.
Come connect with us!